Auto Services
Here at Northwest Auto Body, we offer a full range of auto  body services; including 24 hour towing, computerized estimates, body and paint services. Northwest Auto Body uses state of the art technology and expert craftsmanship to insure you get the highest quality repairs for your vehicle. 
24-Hour Towing: (208) 263-6931
24-Hour towing service in North Idaho, Northwest Montana, Northeastern Washington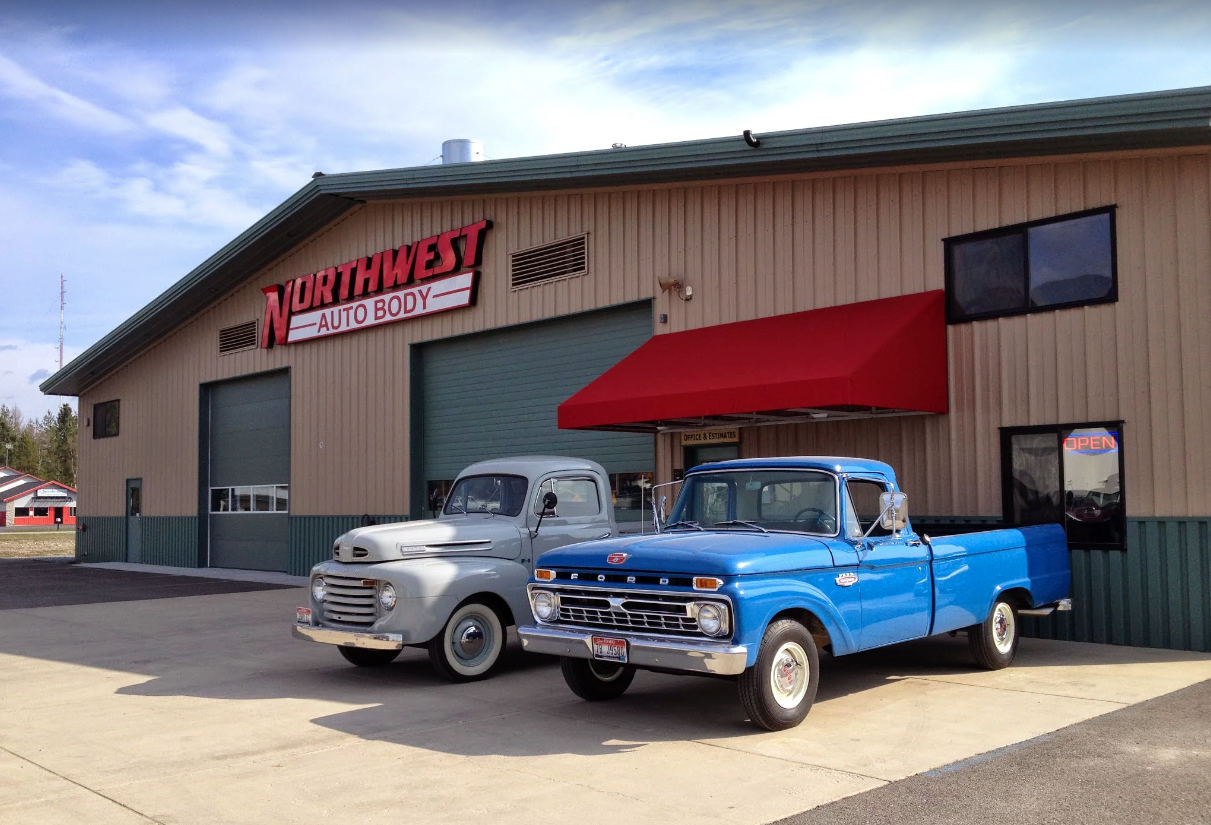 Body and Paint Specialists

Our body and paint specialists are certified professionals delivering the best quality repair work to our customers. We guarantee our repair against any defect in workmanship as long as you own the vehicle. When you drive out with your repaired car, you can be sure you received the best job possible!
Our goal is to return to the consumer a repaired automobile that, not only are we proud of, but also is repaired safe, sound, and to pre-accident condition. It is our duty to repair an automobile in a manner that any repairs may be warranted for the remainder of ownership. While our technological leadership is an important part of your satisfaction, there is no replacement for our craftsmanship.
Computerized Estimates
Our database provides correct, up-to-date parts and pricing information.
Highly-detailed estimates clearly outline each part's price and labor costs.

Accepted by all major insurance companies.

Total Loss Threshold warning alerts you when a vehicle is approaching a total loss.

Easy-to-connect cable transfers job information directly from an appraiser's laptop to your computer.
Avoid Errors and Repair Delays
VIN Decoding automatically identifies vehicle options for the specific vehicle you're estimating, saving time and ensuring that you select the correct parts. This eliminates incorrect part orders and unnecessary repair delays. Even if you don't know the vehicle's VIN, computerized estimating helps you easily identify the right parts for a complete, accurate estimate.
.